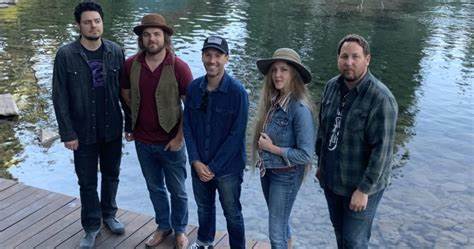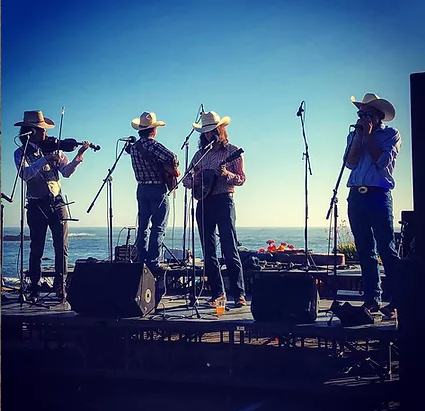 Sat, Jun 25, 2022 7:00 PM at the Kentucky Mine Amphitheater
Buy your tickets now at Eventbrite
The Golden Cadillacs
The Golden Cadillac's are a five-piece country rock outfit who can turn a Merle Haggard classic or an original tune into a soaring, two-fisted guitar anthem. Friends since high school, the various band members have and still perform with the likes of Jackie Greene, the Dead Winter Carpenters, Merrygold and a host of other NorCal "roots based" bands and musicians.
The Cadillacs feature twin lead guitarists, Jeremy Plog & Nick Swimley, who joyously blend the "twang" of outlaw country and the bluesy southern rock of Tom Petty and the Allman Brother's. Expect killer renditions of country classics and exciting originals that showcase their collective talent. Jillian Sucor of Merrygold fame whose singing emotes the passion of an older time and era, contributes stellar lead and supportive vocals to the mix while Adam Wade (vocals & bass) and Robby Dean (drums) keep the rhythm section driving down the band's progressive country, rock strewn highway.
The show formally kicks off the 2022 Music at the Mine summer concert series and, after what seems like an eternity of hibernation, they will undoubtedly rekindle the magic and energy that we have come to expect and thoroughly enjoy when spending a warm summer evening under the stars at the Kentucky Mine amphitheater.
Dust in My Coffee
Songwriter and founder of Dust in My Coffee, Brett Bush, is a working cowboy from Auburn, California. He and his band perform songs about the "American West", cowboying and being a cowboy. With a Celtic/bluegrass foundation, Dust in My Coffee perform high energy songs that capture Brett's take and experiences related to cowboy life and culture. Guitars, fiddle and harmonica blend together seamlessly to create a "signature sound" that is unique and easily brings folks on to the dance floor. Dust in My Coffee mine the Americana library in new and different ways that you'll find satisfying and exciting.